Settle Down Your Corruption Issue by Outlook File Recovery
Outlook file recovery is well-renowned software to sort out all corruption issues of Outlook mailbox items. Since we know Microsoft Outlook mail client contains: notes, appointments, tasks, to-dos, etc. So if any corruption issue arises, then users have a face a lot of problems in loading and opening PST Files. It is an best way with which user can get all the deleted files components without delay.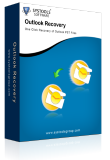 Starting @ 49 USD
Many Factors Are Responsible For Corruption of Files:
And apart from above reasons, there may be some more reasons. But all in one, there is only a responsive solution to all problems, i.e. Outlook file recovery tool. This software is bunch of qualities.
Some of its highlighted points are:
Backed Operating System:
Our software is platform independent. It supports all versions of Windows OS and Outlook versions.
FREE Product Display - Repair My PST:
Our product is Free of Cost in demo version. Use it before buying its full version. But it has one limitation that it doesn't allow the option to save that recovered data.
Full Fledged Process: After your satisfaction and to save recovered data into your system, you have spent a few bucks to gain full functionality of the software.
We Would Love To Hear From You: If you any doubt about our Outlook recovery tool, then contact us 24*7 hours. And you can register your feedback too about our product and service.
Video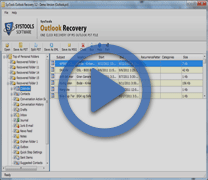 30 Day Money Back